What was originally conceived as mere children's cinema has overgrown itself to being one of the most interesting artistic phenomenons of entertaining. From joyful rodents to talking toys, animation nowadays sets itself apart from other mediums of storytelling through diverse and captivating visuals, subjects for all ages, and dazzling blows of creativity. The following list describes some of the best animated films of all time, which have taken the hearts of fans all over the world, and continue to be highly acclaimed to this very day. 
Coraline
Movie adaptations are infamous, but when done right, they can enhance the original concept of a story and develop into something big. Such is the case of Coraline, a stop-motion film based on the novel of the same name, which depicts a brave, clever -- and maybe even sassy -- girl traveling between her dull world and a rather twisted reflection of it. If you thought animated movies couldn't be scary, you're in for a pleasant surprise. Coraline is eerie, mysterious, and really imaginative; having nothing to be jealous of other hand-drawn or 3D-animated films' fantastic worlds. 

Fantasia
When music turns so deep that our imagination goes crazy when we close our eyes; that is Fantasia. That, but harmonically turned reality. Not only is it unbelievable that this movie exists, what's more is that it was only Walt Disney Animation Studios' third feature film, showing just how great of an ambition the man behind the mouse had. Combine the best compositions of human history, a fantastic artistic vision, animation and choreography -- and a pinch of Disney's magic -- and we might have ourselves one of the finest pieces of art ever made.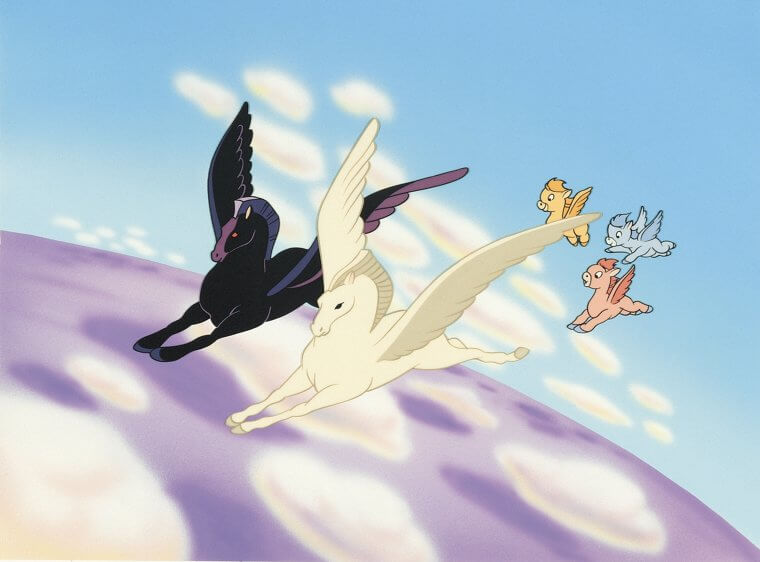 Spider-Man: Into the Spider-Verse
Cool, heroic, "amazing;" these are some of the words that spark on our minds when we think about Spider-Man. As such, it was the labour of Spider-Man: Into the Spider-Verse -- Spider-Man's first animated film -- to take those concepts to new heights, and it totally did. The movie takes the comic-book art style to its fullest potential to create the marvellous action sequences full of energy and charm the hero is best known for. Its wacky colorful visuals, fantastic soundtrack, and interesting cast of characters not only separates it from other movies of the superhero genre, but from anything we've seen in animation so far as well.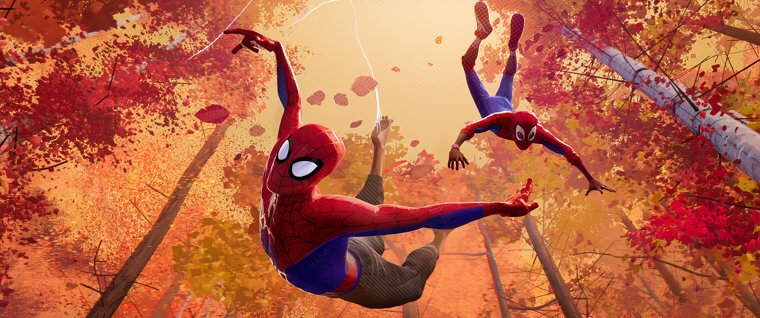 Ratatouille
Pixar puts so much thought and care into its movies, that it would be unfair to call Ratatouille its magnum opus. Yet, among the many unrelated worlds and characters that the studio has explored in the past, why would the story of a rat who wants to become a gourmet cook resonate with us so much? Well, as an allegory of believing in our dreams and finding our place as individuals in such a cruel and competitive world, Ratatouille delivers just what most of us need today: a little push of motivation. And it does so with grace and style. Can anyone truly cook, or become a great artist? Well, if you never prove yourself, you might never find out.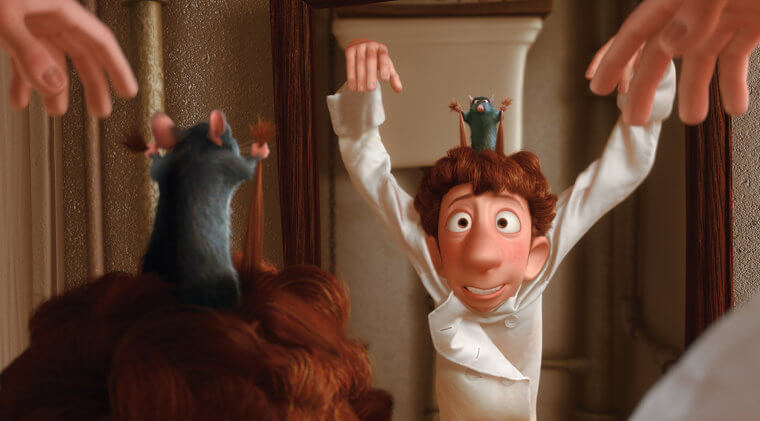 Spirited Away
Spirited Away is, if anything, a special case. It is not a film for everyone, and it is not the kind of film you can rewatch over and over again. But if you let yourself be immersed, and glaze at everything it has to offer, it will have no problem stealing your heart. Spirited Away is gorgeous, soothing, and magical; and shines bright through its dreamlike locations, evocative soundtrack, and -- unironically -- through both its fast-paced scenes and those where nothing happens. Director Hayao Miyazaki's unique vision, combined with the utmost attention to detail down to every frame, make Spirited Away a journey of a film.