We live in an era where the average smartphone can do what would once have taken several devices. In fact, phoning is probably the last thing smartphones are used for today. But where do they stand in comparison with today's fastest computers? And are they going to replace your trusty ol' laptop? In this article, we'll be looking at the pros and cons of each device so you can decide for yourself whether the old-fashioned laptop is going out of fashion anytime soon.
Apples and oranges
While today's smartphones have computing capacities that would put the best computers of yesteryears to shame, both types of devices serve different purposes. While laptops are also portable, they are designed to provide a more powerful and multi-functional experience for a certain application. When designing for smartphones, however, the focus is on essential features and on ensuring that the user can make tweaks and edits while on the go. You just have to look at popular apps like Microsoft Excel or Adobe Photoshop to see the difference in how the applications are designed. 
Size matters
Imagine you had a smartphone that really could replace your laptop. Would you like to spend your whole workday working with a six-inch screen to create that fancy new presentation for work? Or writing some high-tech code in Javascript for the company website? Probably not! After a point, we'd all get tired of performing complex tasks on tiny screens with no keyboards. The only way smartphones can compete here is if manufacturers increase screen sizes. Isn't it just easier for everyone to use a laptop instead?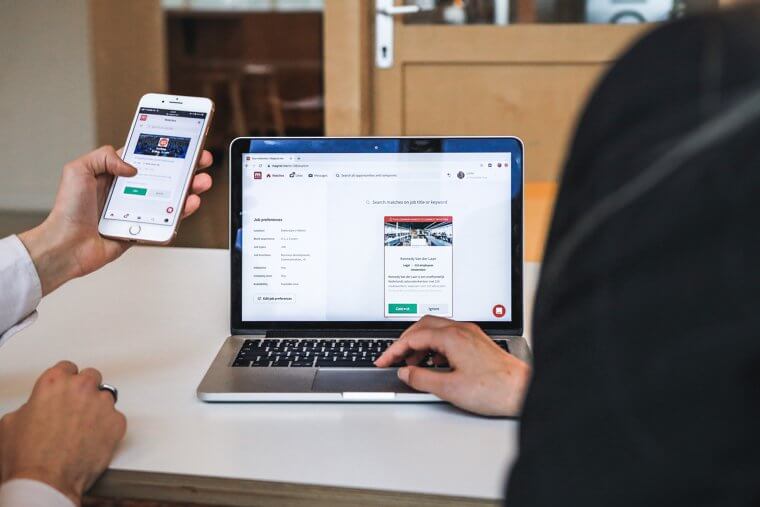 Talking 'bout games
While most people think of video game consoles by Playstation and Xbox when they think of video games, it's hard to ignore the gaming experience that laptops can offer. In recent years, game developers for iOS and Android have increasingly invested their resources into competing with consoles and laptops but once again, it's just not the same. Let's take the NBA 2K series. for example. While the graphics on the smartphone apps are pretty slick, they're nowhere near to just how responsive and advanced the graphics are on PC. What's more, smartphone games rarely have full functionality when compared to their laptop counterparts. Once again, laptops aren't going away anytime soon. 
What about complex tasks?
While most of us use our laptops for applications that can be performed somewhat decently on smartphones, there are some tasks which just can't be done without a laptop or a desktop. Let's take an enterprise resource planning (ERP) system for a giant corporation, for example. This system contains millions of records stored in complex networks of giant databases. In layman's terms, it would be impossible for a smartphone to have the computational power required to perform such complex tasks. While smartphones can certainly help here, their functionality is limited and you absolutely need a laptop or desktop to access full functionality.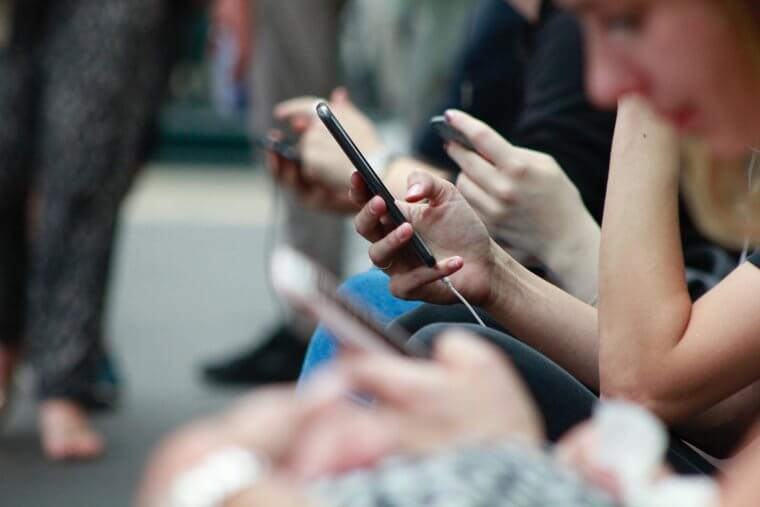 One device for everything?
If smartphones replace laptops as the sole device that most people use, would that be a good thing? Would you be okay using the same device you've been starting at at work to also talk with your friends and post on social media? You can see where we're going with this right? Just think about how complicated it would be to separate your personal files from your work files. What's more, you'd completely lose any sense of work-life balance because you'd be using the same device for everything. 

As you can tell from these arguments, current technological trends indicate that smartphones aren't going to replace anytime soon. What is more likely, however, is that smartphones will get increasingly better at enabling people to perform certain essential tasks so they don't have to use their laptop unless it's absolutely necessary or if they want full functionality. Will this still be true fifty years from now? Who knows!