While there's no shortage of authors that can write amazing legal thrillers, if most fans had to pick their favorite author, they'd pick John Grisham. We can't agree anymore! Grisham's been churning out bestsellers for years and there's a reason why he has such a cult-like following. What's more, Grisham's books are well suited to movie adaptations and the competition for rights to his newest books has always been fierce. 

If you'd like to check out the film adaptations of Grisham's books but aren't sure where to start, why not start with these five, which we believe are the best of all time:
The Firm (1993)
Directed by Sydney Pollack, The Firm stars Tom Cruise as Mitch McDeere, a genius law student who takes up a job at a boutique law firm in Memphis, Tennessee. Life looks just a little too good for McDeere and soon enough, trouble comes along. We're not going to give away any spoilers, but this is definitely one of the most popular John Grisham adaptations released so far. It was also one of Tom Cruise's earliest hits. It is rated 6.8/10 on IMDB.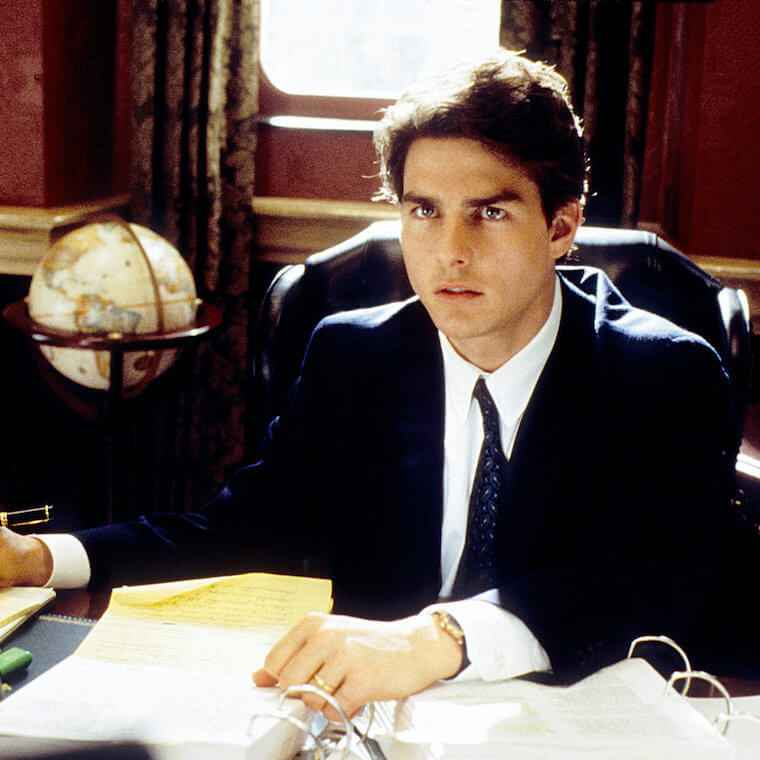 The Pelican Brief (1993)
You know a movie's good when it's got Julia Roberts and Denzel Washington in the lead roles. This movie was directed by Alan J. Pakula and is rated 6.6/10 on IMDB. It revolves around law student Darby Shaw, played by Julia Roberts, who unintentionally gets embroiled in a conspiracy involving the murder of two Supreme Court justices by a business tycoon close to the White House. This one's a cliffhanger from start to finish and you absolutely don't want to miss out on any details!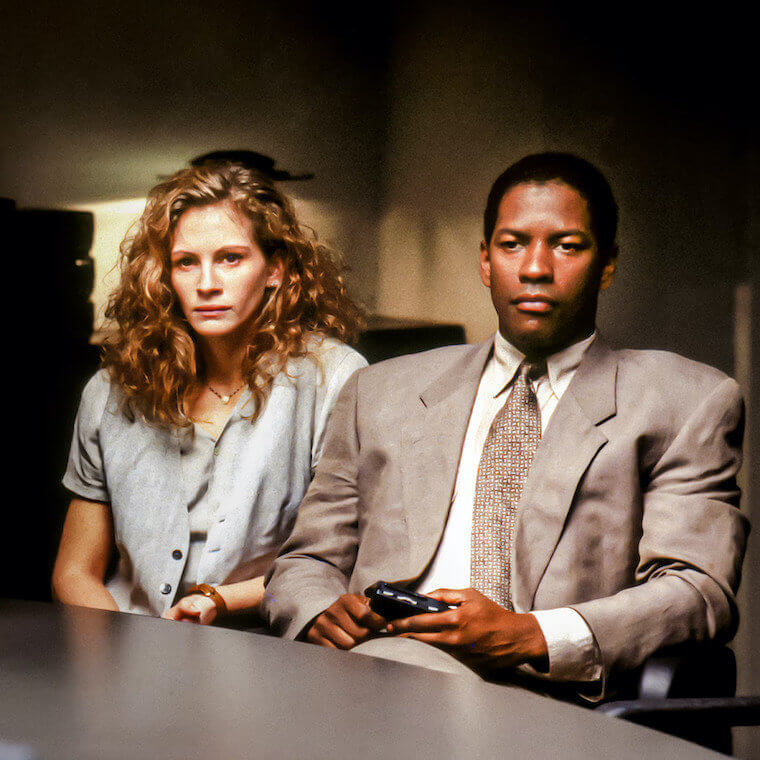 The Client (1994)
Tommy Lee Jones and Susan Sarandon are considered veterans in the film industry and their performances in The Client show just why they've earned that reputation. The movie revolves around 11-year-old Mark Sway, who witness the suicide of a mafia boss. He ends up getting Reggie Love, played by Susan Sarandon, to represent him and get him into a witness protection program. It was directed by Joel Schumacher. It currently has a rating of 6.8/10 on IMDB.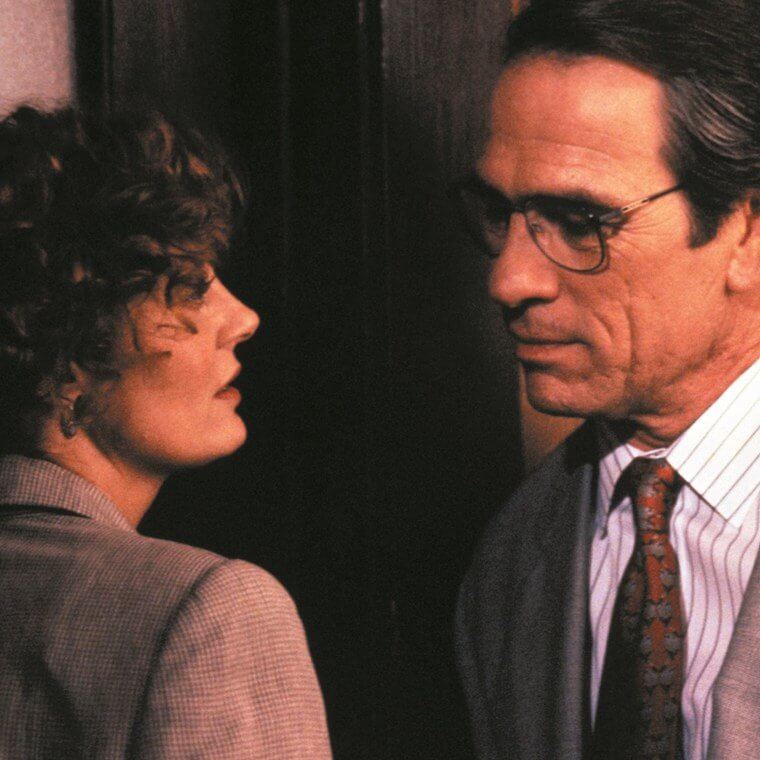 A Time to Kill (1996)
You just have to take one look at A Time to Kill's cast to know that you're in for one hell of a ride. The movie has Sandra Bullock, Matthew McCoughnahey, Samuel L. Jackson and Kevin Spacey all staring together! It also addressed some pertinent issues about institutional racism and the justice system which are more relevant today than ever before. This movie was also directed by Joel Schumacher and has a rating of 7.6/10 on IMDB. It's widely regarded as the pinnacle of Schumacher's directing career and the wave of legal thrillers that were extremely popular in the 90s.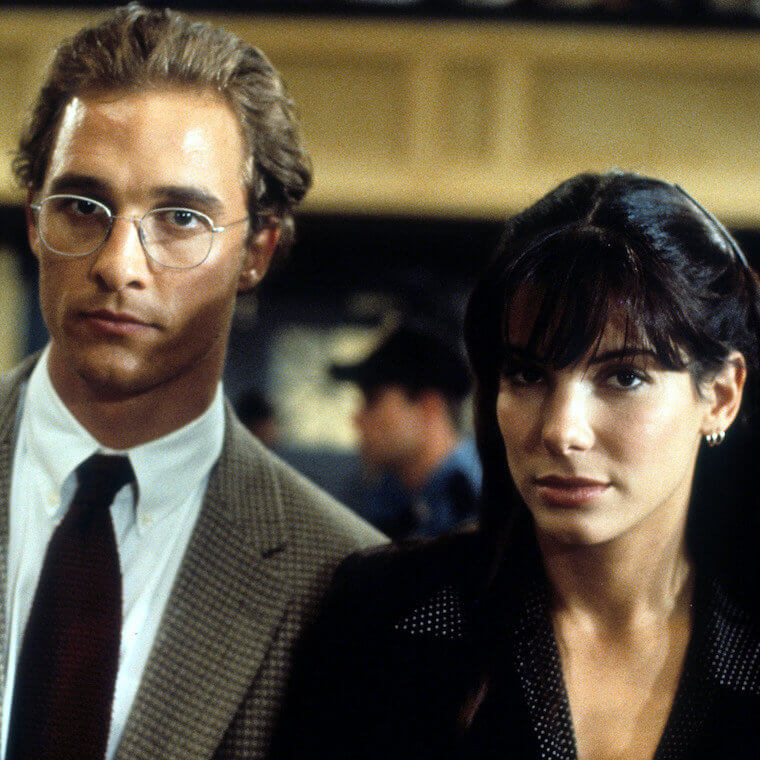 Runaway Jury (2003)
The Runaway Jury is yet another John Grisham novel-based movie that you absolutely must watch. It shows just exactly how big businesses manipulate juries to make sure that courts resolve lawsuits in their favor. If you're of the philosophical bent, this movie will make you question the entire concept of justice. Gene Hackman and Dustin Hoffman put in amazing performances as the baddies, as did John Cusack and Rachel Weisz. This movie was directed by Gary Fleder and has a rating of 7.1/10 on IMDB.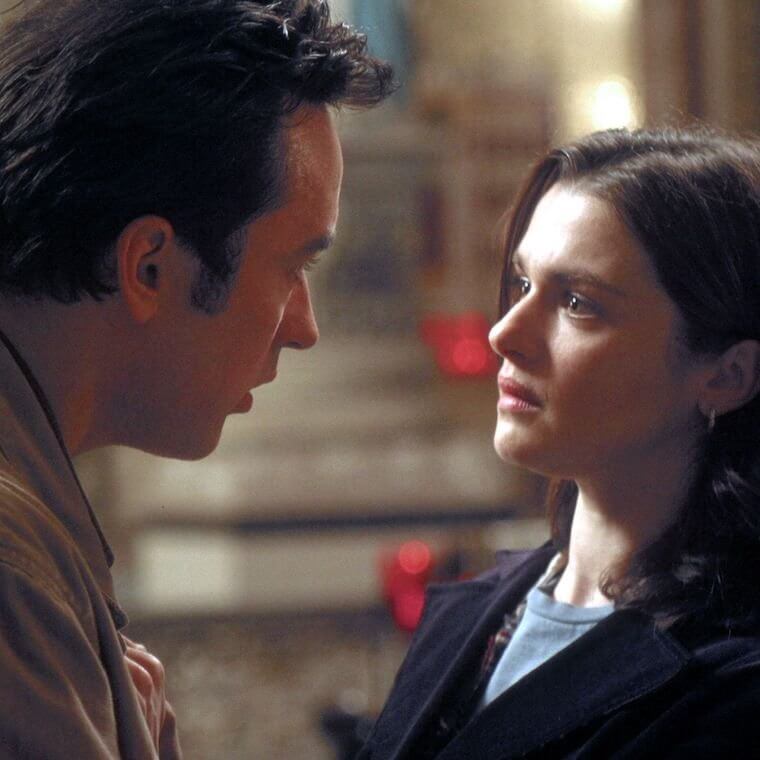 The Rainmaker (1997)
If you thought A Time to Kill or The Client were great, wait till you check out The Rainmaker. This is without a doubt one of Matt Damon's most impressive performances to this date and the whole movie is jam packed with iconic scenes. The movie also starred Danny DeVito and Clair Danes and was directed by Francis Ford Coppolla. The movie revolves around law student Rudy Baylor, played by Damon, who's fresh out of school and desperate for a job. Of course, Baylor ends up getting more than he bargained for and there's plenty of thrills and twists in this one. It's currently rated 7.2/10 on IMDB.