Have you ever wondered how 3D glasses actually work? They seem to be magically allowing you to see objects on the screen as if they were in front of you. However, things are far from magical. Did you know there are at least two types of 3D glasses?
Red/blue glasses
Red/blue glasses, which might also appear as red/green glasses, take advantage of the fact that 3D movies play two images at once. Because the lenses in these glasses are one color or the other, they filter out their colors. For example, the red lens will filter out red light.

This filtering allows only one image to enter a specific eye. In effect, one eye will be able to see blue or green images, and the other eye the red images. Your brain will automatically combine both of them, and the result is a 3D movie that appears to be happening right in front of you. 

Sadly, this older way of making 3D movies doesn't allow for a good color movie. Because color is used to induce the separation, it reduces the color quality of films overall. Because of this, most movies today are made with the polarized system.
Polarization 3D glasses
Polarization refers to the plane of a light wave's orientation. Humans can't detect light polarization, so this method of making 3D movies doesn't disrupt image quality as much. The 3D glasses exploiting this often yield better image quality when compared to red/blue and red/green 3D glasses.

There are two types of polarization, namely linear and circular polarization. IMAX theaters use linear polarization. Linear polarization works by having two projectors. Both of them are aligned so the images line up on the screen; one projector will send images intended for the left eye and the other for the right eye. Each projector has a filter at its front, and the corresponding 3D glasses also have filters. These filters all match to show the full 3D picture.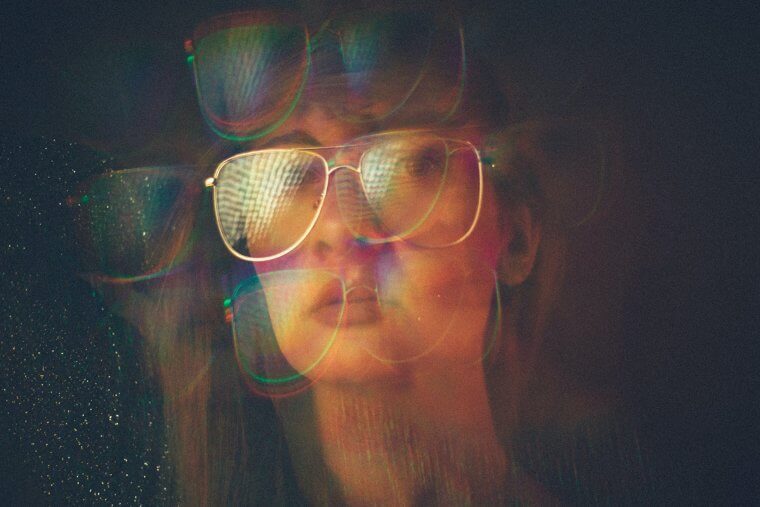 The light from one projector is sent in a single direction, while the other sends beams along a perpendicular direction. When your brain merges these images, you'll be able to enjoy the high-quality 3D effect. However, tilting your head will put the filter at the wrong angle. As a result, you won't experience the effect at its best.

This is where circular polarization comes in. One projector will have an apparatus flipping behind two forms of circular polarization. The glasses will help send images in rapid succession to your eyes and achieve the 3D effect. 
Your eyes each see the world from slightly different angles. That's why we have depth perception; so we can tell how far something is away. This is why when you see with one eye, things seem to shift to the side. Wearing 3D glasses is to emulate the sensation of depth where there is none. This way, the images will seem to be in front of you when they aren't.
It doesn't work for me
Unfortunately, some people will never be able to enjoy 3D movies. These people are unable to triangulate between their eyes. Therefore, the glasses are useless for them, and they'll only see a jumbled-up video. Thankfully, the vast majority of films out there -- if not all -- aren't 3D-exclusive. 

Now that you know how 3D glasses work, you can talk about it with your friends the next time you watch a 3D movie. They will likely be amazed by how you know about them. 3D glasses might seem like a complex invention, but in reality, they're just the result of smart engineering, and a bit of creativity.