Ever since Spotify launched its music streaming business back in 2006, the company has changed how record labels and artists make money and streaming is now the most popular choice for listening to music. It's convenient, doesn't require physical storage and you can listen to as many artists as you want for a fixed price. 

While Spotify is still regarded as the pioneer of the music streaming industry, Apple Music and Tidal have also joined the race and today's customers have plenty of options to choose from. In this article, we'll be looking at the pros and cons of these three major platforms so you can decide which one is right for you:
Spotify
While Spotify has much more competition today than it did during the peak of the music streaming business, it's still considered the best and for good reason. First of all, they have a free model, unlike the other apps through which you can stream music as long as you listen to a few ads every thirty minutes. If you pay for their premium service, you get access to their entire catalog and, best of all, their "Discover Weekly" service through which you receive a personalized playlist based on your activity. 

Another feature that really makes Spotify stand out is that you can control music playing on one device by opening the app on another device. Overall, Spotify is great if you've finally decided it's time to pay for streaming music. The downsides are that the ads on the free version can get annoying and you can't play individual songs.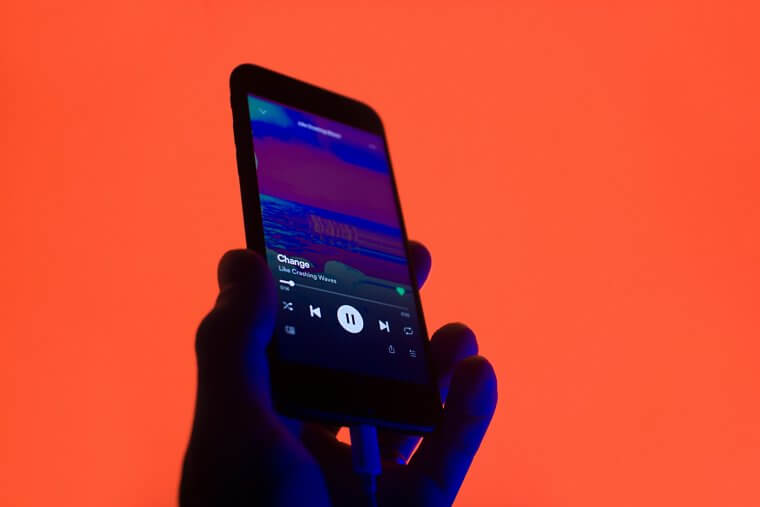 Tidal
Tidal isn't just another music streaming service. It's a music streaming service for audiophiles or people who want to listen to high-resolution music, and don't mind paying over $30 a month for it. In addition to hosting FLAC versions of most popular albums, Tidal's premium service also lets you stream the original master tapes, which are what musicians actually record before their music gets compressed to be streamed on Spotify and Apple Music. However, these features are useless unless you have an audio setup that would do justice to the high resolutions. 

While Tidal boasts that it has master tapes to most popular albums, the average person probably can't tell the difference between music played in the highest quality on Spotify or Apple Music versus on Tidal. Therefore, the decision to go with Tidal depends entirely on whether you consider yourself an audiophile and have access to a decent pair of headphones or speakers. 

As you can tell from our reviews of these three popular apps, deciding between them is ultimately a question of what you want from your music experience.
Apple Music
Apple has revolutionized the music business through iTunes so it's obvious that they were going to face Spotify head-on with their own music streaming service. It's a no-brainer to get Apple Music if you already have Apple devices. What's more, you can even bundle Apple Music with Apple's other services through their Apple One service. While the music catalog is largely the same as Spotify's, the app interface is definitely more aesthetically pleasing. What's more, you can even view animated playlist titles which are pretty neat. 

If you don't have an Apple device, you can still download the app from the Android play store. What's more, Apple has invested heavily in its radio services, and Beats Radio is a delight to listen to. Unlike Spotify, Apple Music doesn't let you control the music playing from your iPhone through your iPad and vice-versa. What's more, the app tends to freeze quite often and you have to close it, which can get a little annoying.